How to delete a workspace?
Go over to your workspace settings by either clicking on workspace > settings or by clicking on your workspace name in the upper right corner of the Hotspotty app followed by the gear icon.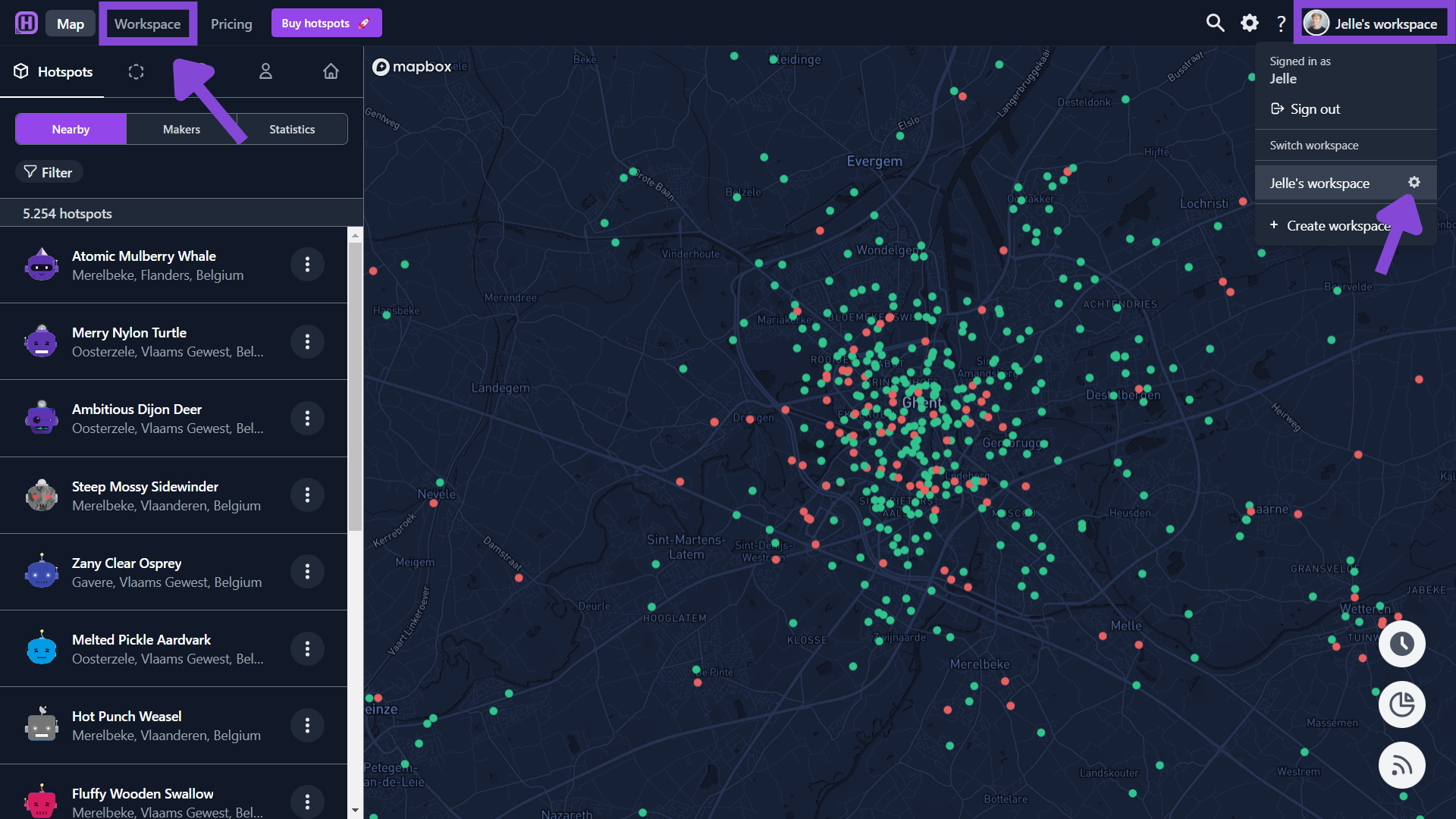 Go over to Danger zone.
Click Delete workspace.
Confirm your choice by clikcing Delete workspace again.